Thank you so much for our photo's, they are absolutely incredible.
Really couldn't have asked for better. I can't stop looking at them!
Michael & Andrea Duncan 04/02/15
Fantastic, fast efficient shoot and great results.
These are great. It was great working with you, very easy!
Thanks very much Zoe.
Tom Eastham
Easthams Fitness & Technogym 19/12/14
These pictures made me cry! Wonderful we can't thank you enough for capturing these early days.
Grant x
Elliot 8 weeks old 12/12/14
Danny & I were absolutely delighted with the photographs of our newborn daughter! Zoe was very professional, we would recommend Zoe to anyone!
Beth Castle & Danny Curran 26/11/14
We feel so lucky to have great shots on the day he was born, what wonderful memories to keep forever.
Kirsty x
Elliot , just arrived 12/10/14
Thanks again Zoe, great shots. Lots of our guests would like copies, so many great pictures of the kids.
Martyn's 40th 13/10/14
Thank you Zoe and Ian for being absolutely brilliant. Our wedding pictures are beautiful and you were amazing on our wedding day, it really helped us have a fun, stress free, perfect wedding day. It was a pleasure to work with you.
Hugs x
Liam & Maria 18/09/14
Zoe these are just beautiful, thank you so much for capturing such special day, and for managing to organize all of our families for so many really lovely pictures!
Anna McNamara , Emilia's Christening 07/09/14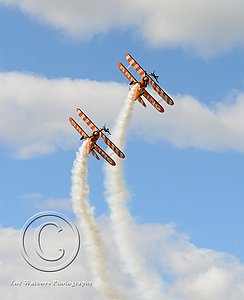 Amazing pictures, not sure how you managed to get these but they are great. Fantastic day thanks Zoe.
Grant Cousins
Red Bull Race Day 17/08/14
Awsome photos thanks Zoe, great job!
Rauri Hignel, Affinity Festival 11/08/14
Wow how lovely to have such pretty shots of Mollie, thank you Zoe we love them.
Claire Pike 07/08/14
Thanks for these Zoe, always so lovely to have great pictures of my girls.
Charley Neale 29/07/14
'I absolutely loved my boudoir shoot with Zoe! Not being your bog standard size 10 made me feel slightly apprehensive however Zoe was extremely professional making me feel calm and very confident about my self! I loved all the photos and would love to book in for another shoot! Thank you! x x'
Holli Boudoir 19/02/14
Thank you so much! We would like to buy all of these shots and used them for our new website. The box composites are very original, great fun too!
Coaster Band Box Shoot 12/10/13
Thank you, the photos are fantastic, just what I wanted.
We had an amazing night and our guests were very impressed with your work and they loved the idea of the box. They are still talking about it now!
Thank you again for being so professional and capturing great memories of the night.
Kind regards,
Marc & Kathryn Turner 12/10/2013
Thank you – lovely shots for my portfolio !
Elouise 06/06/13
Zoe and Ian were wonderful to work with! They made us feel relaxed and comfortable throughout the day and our wedding photos are beautiful. We have received so many compliments about them and the only trouble was picking which ones to go into to the album!
Gemma & Stephen Jeffries 15/06/13
Thank you both for such fantastic photos! Sitting on the terrace at Coworth Park reminiscing. What a great day, great photos to remember it with.
Carla & Dave Paulding 25/05/13
What a fun day, thanks so much, the canvas looks stunning, I am really pleased with it.
Louise Lock xx 03/03/13
Photos were amazing Zoe! Thank you, I can't stop looking through them!Just to let you know, Simon managed to grab an opportunity to look through the pictures today and he absolutely loves them. Thank you again Zoe x
Stephanie & Simon Pearce 29/4/2013
Wow what an amazing present, 1000 pieces !!! we will be doing this for weeks!! Thank you Zoe,
Happy Christmas!
Jo, Andrew, Amy, Henry x
Jigsaw Puzzle Shoot 11/12/13
Stew and I have looked at the pictures pretty much all afternoon and evening and we can't believe what an amazing job you have done. We really love them!! And apparently mum can't put the mini album down!! Thank you so much. We have already started putting a list together of our favourites for the album but it's really hard to cut them down!!
Lou xx
Louise & Stewart Wilson 14/04/2013
Great shots thank you it was a lovely day, nice to look around the venue with you and Jo. Looking forward to the big day, the bridge looks amazing at night ! Stephanie x 15/02/13
Thank you Zoe wonderful photos as always! Mums out there any photos required Zoe is your lady!
Sarah Bourne (Imogen's Birthday) 03/02/2013
A very special Christening. Beautiful girl, I'll keep these forever.
Celia Read 06/01/13
These are really great! Well done Zoe and Ian for making this happen - such a good idea and such a brilliant record of a moment in time.
Zara Gomez 29/12/2012
We will all treasure this, Nan and all of her children from all around the world a huge project but so worthwhile – Thank you from the whole family.
Libby Froude 19/12/2012
Hi Zoe, you are amazing!!!! They are beautiful!!!!!! Wow wow wow I want them all!!!! How do I put together box options etc?? Want to order lots!! Stunning pics well done!! Louise
Louise Poulter 14/11/2012
Hi Zoe,
Thank you for the wonderful pictures, we love our album and cards.
Hayley & Alex Blackwell 29/09/12
Fantastic such great photographs, I will have to take longer to consider but I am working on it X Bernadette
Bernadette Dowling 23/07/2012
Hi Zoe,
Thank you so much for the most fantastic Family photos you took for us, we had a great time and the results are beyond expectations! Absolutely can not recommend you highly enough. Thank you so much!
Siobhan Ainsley 23/10/2012
Wow they are absolutely amazing. We can't thank you enough. You have captured the whole day beautifully. Thank you, thank you, thank you, thank you xxxx
Louise Lock 04/09/2012
Zoe Warboys Photography have provided us with our most recognizable images. Time and time again,
the parents of our students are just delighted with how well she has captured their children and with such ease. Guildford Theatre School 02/09/2012
Zoe Warboys Photography provides a professional and unobtrusive service, with an outstanding product at all times. We look forward to using them year after year.
Guildford Youth Theatre 02/09/2012
Perfect, thanks Zo , knew you could do it , my new publicity shots.
Brilliant.
Jana Dowling Headshots 17/02/13
"I just wanted to say that I absolutely LOVE our wedding photos – the proof book is amazing and I just can't stop looking at it! It's proving a difficult job to choose between them for our main album! Honestly, I could not be happier with them and I just wanted to say thank you so much. We shall be in touch soon once we have our final selection! Thank you so much again,"
Susan & Richard Easton 30/06/2012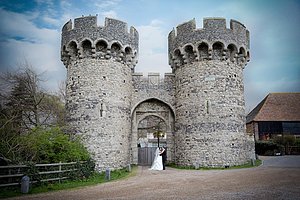 "Got the discs today thank you so much! Can't believe how quickly you got them to us! The picture on the CD is very cool! The photos are fantastic thank you so much!!!
We are still talking about how great the day was! Thank you so much for coming!"
Tom & Laura Woodhams 12/04/2012
"Feedback on your photo's has been fantastic, everyone we have showed them too have been blown away by your style and the quality of every single picture. We can't thank you enough, they really are special memories captured brilliantly :-)
Can't stop looking at our beautiful wedding photos. Massive thanks to Zoe Warboys, the best photographer we could have asked for!!" X Claire & Stuart Cox 11/05/2012
"Well that's it...all wedding stuff done. Just picked up photo album and it's fantastic! Massive thanks again to Zoe Warboys for capturing our day so beautifully. Great memories we can look back on for years and years. Xx " Claire Cox 21/07/2012
"Many thanks for your excellent instructions, have just viewed all 381 STUNNING photos!!!! Thank you both once again, you really did the wedding proud!!"
Malcolm and Joyce Hale. 28/04/2012
Love these photos, I had a great time dressing up and really enjoyed the shoot.
Myshell Boudoir 13/02/12
"Zoe, if I didn't love Rich I would love you!!!!!! Thank you so much, we have looked through the photos and we love them, there are so many gorgeous ones!! It brought back so many happy memories of the day. Thanks Zoe, I had a great time with you on the day, getting ready in the morning was good fun and you were (and Jo!) great at getting the family shots. Thanks again so much"
Gillian & Richard Thompson 9/7/2011
Thank you so much for the wonderful photos, such a stunning record of a perfect day!
Sarah & Gareth Whiting 11/06/2011
"Anna McNamara has just seen the pictures from the Christening and thinks Zoe Warboys is one talented
lady! If anyone needs a photographer for weddings, baptisms, family occasions, etc I couldn't recommend her more highly. Zoe they are amazing! You are nothing short of a genius! We would like to order them all
- seriously. "
Anna McNamara, Facebook 15/12/2010
We couldn't wait to see the photographs of our son's baptism. They are so special and touching. A real reflection on the feeling of the day, capturing each moment perfectly.
Sean McNamara 17/12/2010
We love our photos, I have never felt prettier, thank you so much! We will recommend you to all our friends. Teaching us to stand and making such a comprehensive plan for the day really paid off and we appreciated the time and effort that you put into making it work. Also, how wonderful that you investigated the location so well, we might never have seen the blossom or the bluebells if you hadn't!
Lynsey & Jon Lightfoot 15/05/2010
"Can i say again, that you have given us the opportunity to have an amazing physical memory of our special day, you were brilliant during the wedding and made us both feel relaxed during what we thought was going to be torture. We will do our best to pass on our thoughts / comments as widely as we can."
Kristian & Kate Hamer 4/10/2010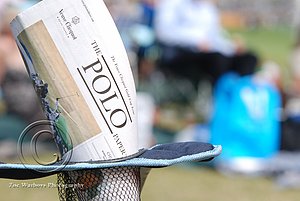 Fantastic coverage all great shots for the publication and for promotion – Thank you.
Verve Clicquot Polopaper 17/02/13
Zoe, thank you so much, such stunning pictures - what a fabulous way to remember the holiday of a lifetime and the wedding of our dreams! We were so lucky to have you there and to have pictures like this to keep forever.
Kirsty & Grant Cousins 03/03/2010
"Zoe Warboys' photographs of our wedding day created such wonderful, unforgettable images for us to reflect on one of the most special moments of our lives."
Anna & Sean McNamara 13/12/09
"Thank you so much for my wonderful photo's you captured the essence of our special day and you made it all so easy!! I'd definitely recommend you to anyone searching for a wedding photographer with the ability to catch that something extra."
Jana & Tom Morley 15/09/09
Thank you again for our wonderful photos! Our friends have all loved them and we couldn't be happier with the way that you looked after us all day long.
Kelly & Gary Fisher 07/03/2009
"I just want to say thank you for capturing the romance, the details and the emotions, everything we could have hoped for and more. The photos were a pleasure not a chore and the results are simply wonderful!"
Louise & Martyn Lock 21/12/08
"Sept 1st 2007, you were only starting out, but thank heavens you were there, our 'main' photographer turned out to be a dramatic disappointment and yet we have a wonderful wedding album, all courtesy of your natural talent and ability to 'see' where the best shots are and to unobtrusively achieve them. Thank you so much, you absolutely saved our day from what could otherwise have been a photographic nightmare. "
John & Lesley Read 01/09/08